Furniture Gallery
All of our custom-made harvest tables are made of reclaimed wood that dates to over 100 years old. We design tables with you by sketching out a design highlighting features like table top thickness, colour of stain, leg styles, finishes (rustic vs contemporary), etc. Manufacturing of tables will take approximately 2 weeks. Delivery options are available.

Hollow Beams
Have us make your hollow beams.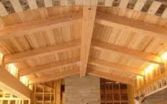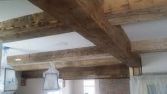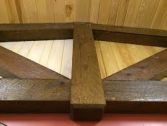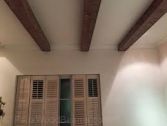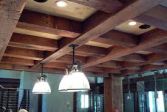 Outdoor Furniture
Provenance Harvest Tables  now offers outdoor furniture.  We can custom make you a cedar, or other wood  harvest table for your patio.     We also make rectangle picnic tables in spruce and cedar.  A regular rectangle size is 6 feet long.  Custom sizes can be made.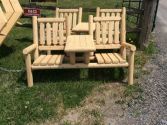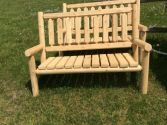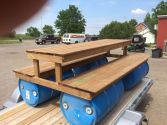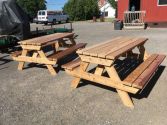 A*** Furniture Currently in our Showroom
These are the items currently in our showroom  ( Section A  only )  .  We also have art work and some antiques for sale. 
All other furniture is custom made just for you in the size and colour of your choice. 
We can sketch out your ideas or come up with something unique and one of a kind just for you.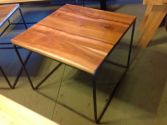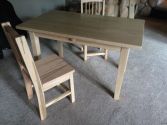 Live Edge Tables
Provenance Harvest Tables,  offers  custom made " just for you"  in the length, width, colour and leg style of your choice  live edge tables.   Each table top is unique.  Most of our tables are made from black walnut, wormy maple or pine.  Other woods are available by request.   The pictures here are of tables we have made for customers.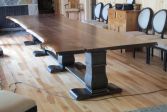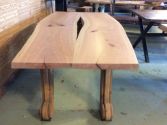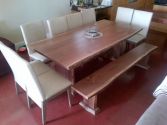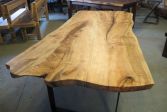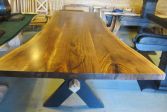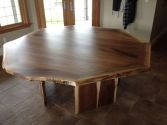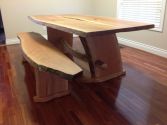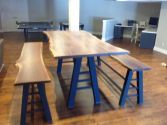 Coat Racks and Shelves
Provenance Harvest Tables, now offers coat racks and shelves, made to order in the style and size you wish.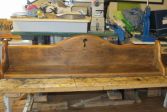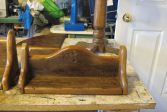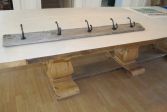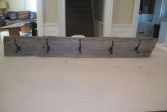 Fireplace Mantels
We can make you a mantel, from reclaimed 100 year old beams, or planks.  We also can use live edge planks .  Custom cut for you. Can be stained and sealed or you can finish it yourself.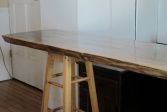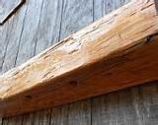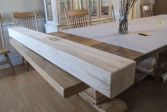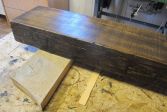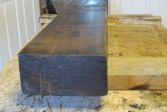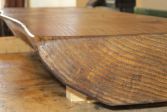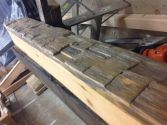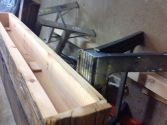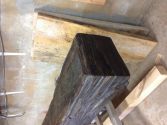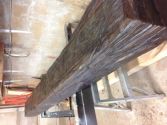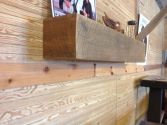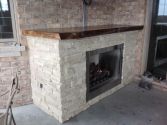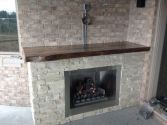 Solid Maple Chairs
Provenance Harvest Tables now offers chairs. These are Mennonite  hand  made from solid maple. We just are too busy to make our own chairs, but are proud to offer these.  Chairs can be stain any colour.  More styles to come.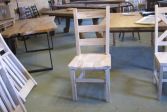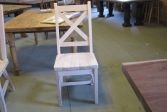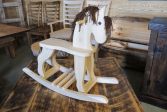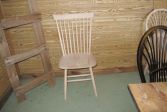 Barn Doors
We can custom make you barn doors,  any size, colour and finish.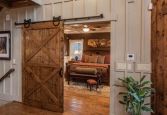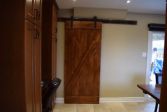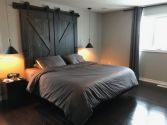 Beds
Have a custom made bed.  Designed with you from reclaimed wood.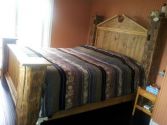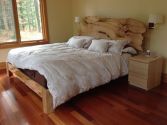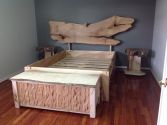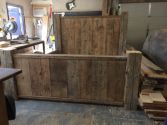 Bars and Islands
We can help you design a bar for your family room, or an island or unique island top for your kitchen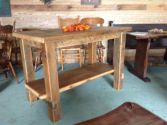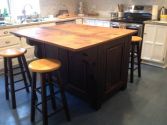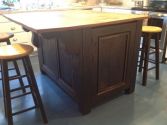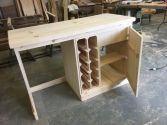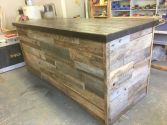 J **** Our Simple Harvest Table
Our simple harvest table is 3 feet X 5 feet with a 1 inch reclaimed barn wood top and 4 of 4" X 4" legs.   It can be stained in any colour or just sealed.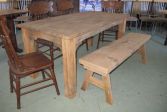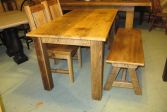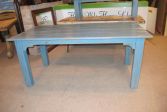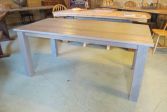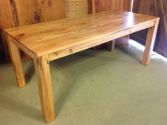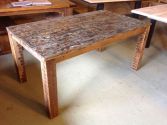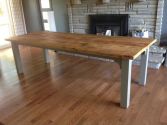 I *** Round Tables
We can make round tables any size, with any leg style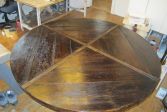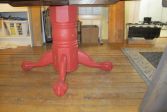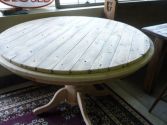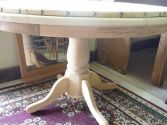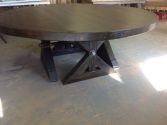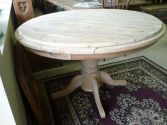 H *** Other Table Legs styles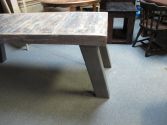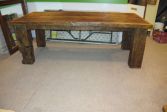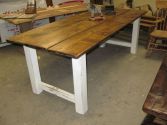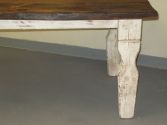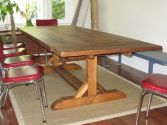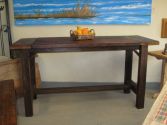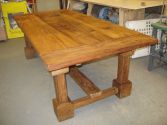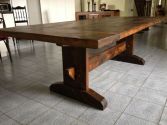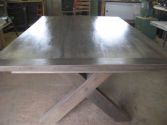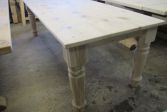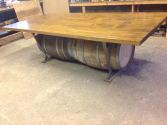 B **** Royal Trestle Tables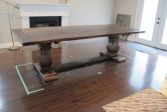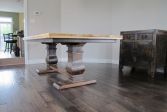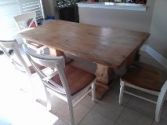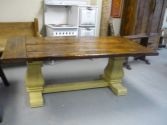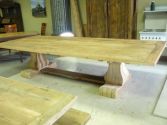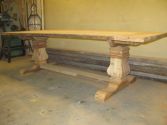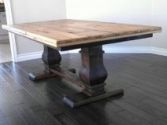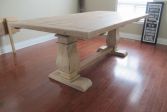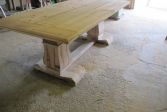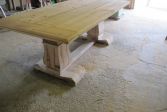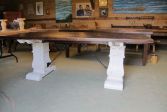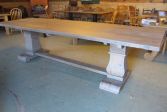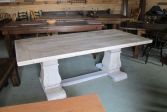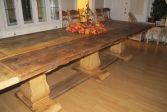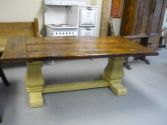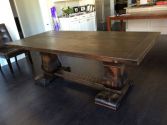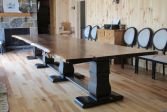 C *** Barn Beam Trestle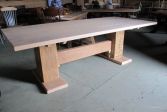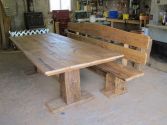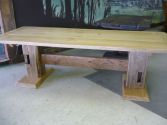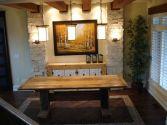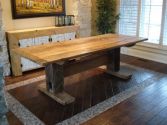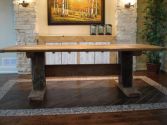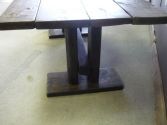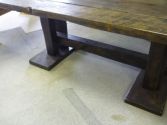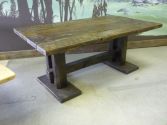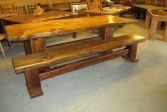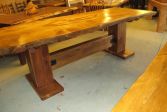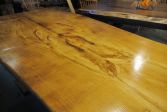 Iron Bolt Star Leg
New Leg style, made from relaimed wood this Star leg is connected with a  large iron bolt.  Benches can be made to match.  Custom made for you in the size and colour of your choice.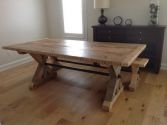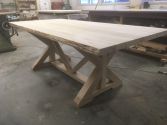 F *** The X Leg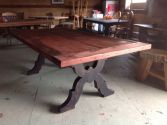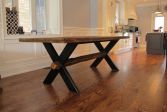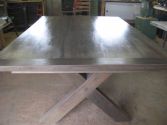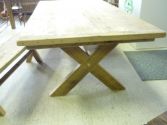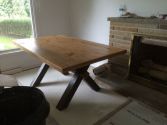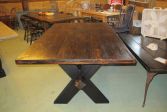 G *** The Shaker Leg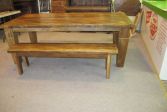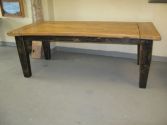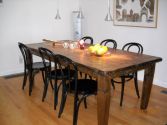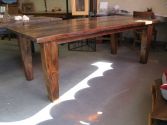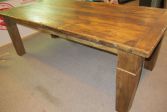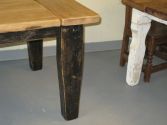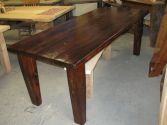 E *** Turned Legs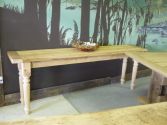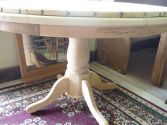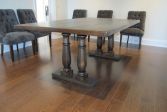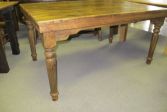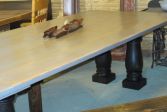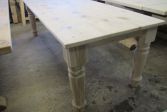 D *** Steel Legs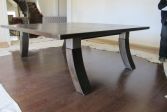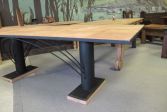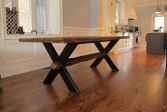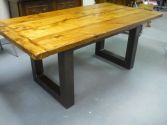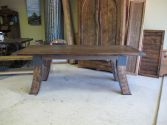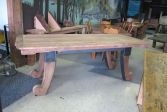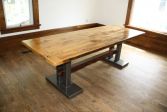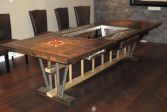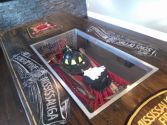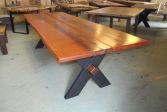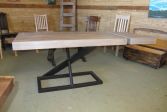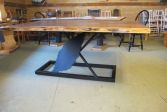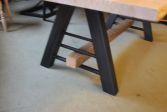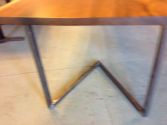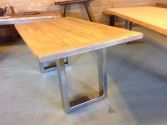 L **** Benches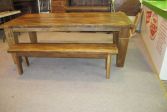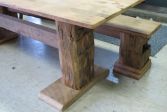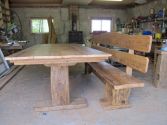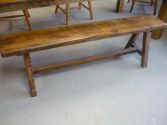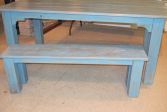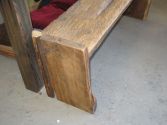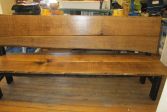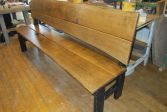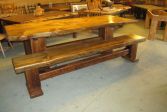 K *** Cabinets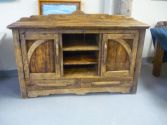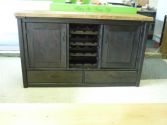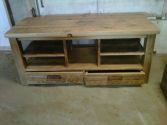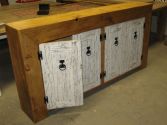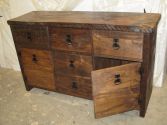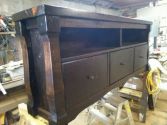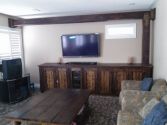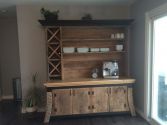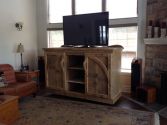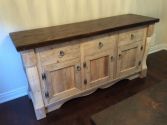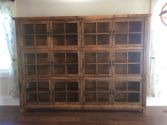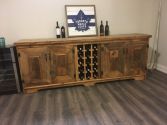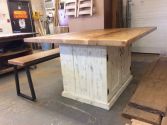 M *** Coffee and End Tables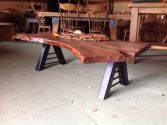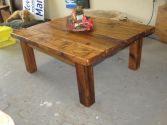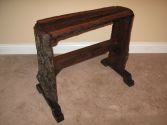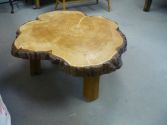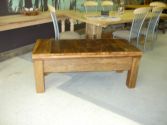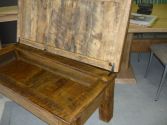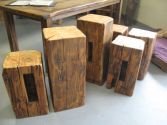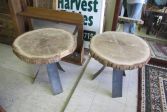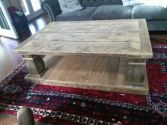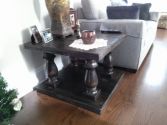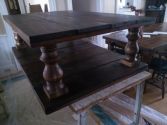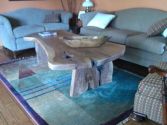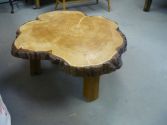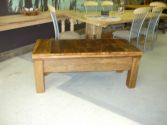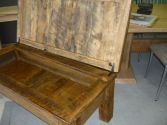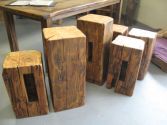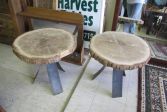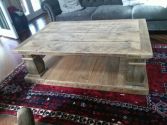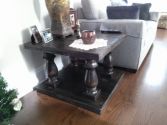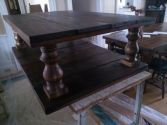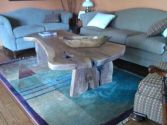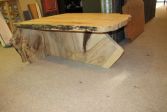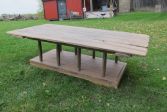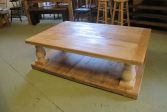 N **** Other Things